Welcome to Heros United Role-Playing Wiki

---

---
Hello, we welcome you to Heros United Role-playing wiki, a place where you will experience the sides of good and evil! Heroes United, or HU for short, is a role-playing wiki where comic book and fans of the famous hero vs villain genre can enjoy a place where they can interact and have fun.
This wiki is a haven for DC, Marvel, and comicbook fans alike, designed as a place where they can create their own heroes, villains, and everything in between. We encourage you to join our community and become a member of the wiki known as Heroes United!.
Please do not ask to be a Administrator, Bureaucrat, or Chat Moderator. We will give you rights if you gain the administration team's trust, respect, and we've felt that you've earned them.
Please read the rules of the wiki along with our policies before editing, thank you for joining Heros United Roleplaying Wiki!
SLOGAN: UNITED WE STAND! DIVIDED WE FALL!
Administration and Staff

This is the Heroes United's current Administration Team. If you need someone to guide you or if you have any questions, seek us out for help.
Our team is made up of Administrators, Bureaucrats, and Chat Moderators that make this Wiki a healthy, fun place.
---
United News

August 2015
---
HU now has a brand new and original system of creating a character.
A position for a Coder has recently opened up.
Our first saga "Invasion" has recently come to a close. Rewards will be handed out soon for all those who participated.
A majority of HU's guidelines are undergoing a revamp, so keep in mind that there will be a few changes that may affect your characters.
HU has it's first mini-saga coming up!
---
This is the Wiki news.
Featured Characters

Below is where featured characters of the month have stood out from the rest and have been handpicked by a Administrator to be noticed.
Hero of the Month

Reptilian recieves the honor of Hero of the Month for his undying will to fight against the odds during the Drakonian Invasion, making a statement along the way.
Anti-Hero of the Month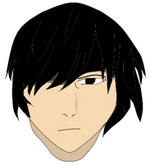 Ian Shaw recieves the honor of Anti-Hero of the Month for his audacious attitude during the Drakonian Invasion, proving that a man is willing to die for what he stands for.
Vigilante of the Month

Travis Generation recieves the honor of Vigilante of the Month for taking down Royal Drakonians, Prince Ko'lasi and Princess Kaïsha, proving that he will stand up against anyone who may be a threat in his journey for peace.
Villain of the Month

Algernon Black recieves the honor of Villain of the Month for assisting Villains and Heroes alike in stopping the Drakonian Invasion.
Poll!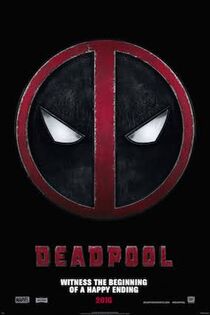 What do you think of the Deadpool Red Band Trailer?
Ad blocker interference detected!
Wikia is a free-to-use site that makes money from advertising. We have a modified experience for viewers using ad blockers

Wikia is not accessible if you've made further modifications. Remove the custom ad blocker rule(s) and the page will load as expected.